Most experts and project managers agree that a project must have some characteristics that differentiate it from a normal activity:
Zielvorgabe: A project pursues a specific goal, which is defined at the beginning. (Example: creation of an online store for a medium-sized company).
Uniqueness: A project is a unique undertaking and not a routine task (example: creation of an online store with special functionality.)
Complexity: The project is not easy to keep track of due to uncertainty, demanding tasks or involvement of many parties. (Example: New technologies are to be used for the online store with which there is no previous experience).
Time limit: A project begins on a fixed date (start date) and also ends at some point (end date). (Example: Start of the online store in October and completion of the online store by May of the following year).
Ressources: A project requires various resources, mainly money (budget), time and manpower (personnel)
Project Specific Organization: A project does not have to be difficult, but it is usually not trivial either. To achieve the defined project goal, it requires a project-specific organization (project team, project manager, tools, etc.) and a solution path.
So baking a pizza is not a project, I'm sure you'll agree. The first moon landing, on the other hand, a one-off project with a little more complexity, is more of a project.
And what about the construction of a building? Is that a one-time project? For the builder certainly, but for the construction company? Of course, it is also a project for the construction company, since no two houses, with their building sites and individual requirements, are alike. A not far-fetched example, because many developers and construction companies already use our project management solution smenso to administration and management of their construction projects.
But back to the topic at hand: "What is a project?". Although the term is used all the time, many people certainly have a hard time finding a definition right away. The whole thing is made even more difficult by the fact that there are several definitions for "project" in business, associations and management. Great, here follows a few examples.
Definition according to DIN
As always, when something is to be standardized, a DIN standard is brought into being in Good-old-Germany – in this case, therefore, for a "project" the sexy-sounding DIN 69901. A project is therefore:
Definition in the business dictionary
Definition in the business encyclopedia
We looked up in the Gabler Business Encyclopedia and found the definition by Prof. Dr. Gerhard Schewe for you. Et voilà:
Definition according to the International Project Management Association
The definition of the International Project Management Association IPMA with headquarters in beautiful Zurich may not be missing, of course. Who invented it?
The project-specific organization
Die meisten Probleme lassen sich gemeinsam einfacher lösen. Ebenso kann ein Projekt schließlich nur durch ein organisiertes Team zum Erfolg gebracht werden. As previously described, this factor is an important characteristic of a project: the project-specific organization. A project-specific organization has the following characteristics or requirements:
Project manager – presumably you – manage the project and have the necessary resources (if there are enough) within the scope of their competencies. In addition, they monitor the project status and take appropriate measures in case of deviations.
A projectteam, that is, the people involved in the project and working on the goals.
A structured project plan, which consists of activities, tasks, subtasks, deadlines and the assignment of responsibilities and resources.
A projecttool or a projectmanagament-solution, with which you can efficiently create and structure your project plan, manage your project team and always see the status of the progress. I can also think of a tool directly: smenso. Of course there are others… good luck 🤗
Sometimes there are control bodies that help monitor and ideally support the project.
Plan projects with a team all digitally, quickly and easily with one tool. Try smenso for free.
If the first two requirements are not met or present in a project-specific organization, then you will have a hard time.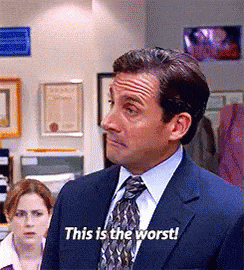 If you are a projectmanagerIf you are not in charge, have no budget, no resources or no team that can work with you on the project goal, then it is better to raise your hand directly… It also becomes critical, if there are too many controllers or those who want to control every single step of your project.
This happens quite often and many acquaintances have had to experience this in their companies: You are appointed project manager, but you are hardly given any creative freedom or resources, because you have to beg for every hour of working time.
This is just a tip on the side: Pay attention to the framework conditions and place special emphasis on the team! And claim the responsibility that comes with the role of projectmanager
So what is a project? There are many more definitions besides the ones already mentioned. Let's try one final variant, the smenso definition:
Plan projects with a team all digitally, quickly and easily with one tool. Try smenso for free.